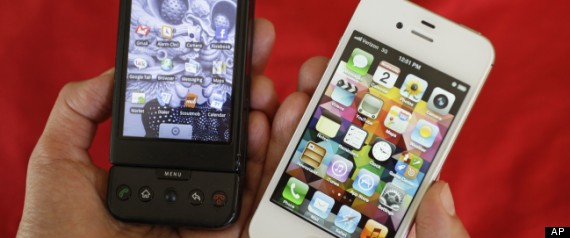 One of the reasons, Google+ Local (until last week called Google Places), was so valuable is that your rank on it determined how often you were seen on mobile phones.  With impressive local, mobile usage growth, Google+ Local was poised to be the most important local directory on the Internet.
But that was yesterday.  Apple recently has announced that it is dropping Google Maps from all iOS devices including iPhones and iPads.    It had hinted at this change with some earlier announcements on mapping services for iOS developers, but now it is official.   And it is encouraging mobile app developers to start using their mapping tools rather than Google's.  This is a big blow to Google, which recently raised its price structure for Google Maps APIs.   The high cost of using Google Maps has resulted in a backlash from partners including FourSquare, which is now committed to using an open source platform called OpenStreetMaps.

All of this is not a surprise.  With mobile advertising heating up, Apple wants to control the entire ecosystem so it can make money on mobile ads as well.   Even though it has lower market share than Android, iOS devices have higher click share on sites than Android (~37% vs. ~30% source:GetClicky) and mobile developers continue to favor iOS (73% to 27% source:Business Insider).  So the war is heating up.

So what does this change mean for local businesses?   Google+ Local is still extremely important because Google continues to prioritize those results more and more on organic searches, especially on mobile devices including the iPhone.
However, it looks like Apple will launch  yet another service that businesses should register and optimize for.  With iPhones and iPads as prevalent as they are, it should be an important part of your strategy.   If you are optimizing your local and mobile directory profiles with a service, make sure they are ready for the Apple's update.  If you are not, feel free to come in for a free consult on our local SEO optimization service to see where you stand.